East Point
More Info on VRBO

For inquiries
and
availability call:



Steve Meyer
208-659-9454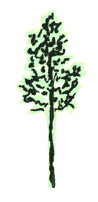 East Point
Lake Coeur d'Alene is located in Idaho's panhandle between the Palouse country to the west, and the Rocky Mountain foothills to the east. Historically a working lake, it is still possible to witness the occasional tug straining to pull a raft of logs the 25 mile trip from south to north. Surrounded by rolling farmlands, and forests of pine and Douglas Fir, with a rocky and convoluted shoreline creating many bays and inlets, the lake today is prized for its beauty and recreational pleasures.
Getting to East Point
Most guests arrive by car from Coeur d'Alene (30 miles east of Spokane on I-90) after a gorgeous 36 mile drive down highway 97, enjoying glimpses and longer views of the lake and its surrounding forests along the way. By boat the trip is 14 miles, and it's even possible to arrive by seaplane (we have a dock without pilings on the family side of the point). Spokane, with its international airport, is 90 minutes away by car.
History
More than halfway down the crooked east shoreline of Lake Coeur d'Alene, East Point is perhaps it's most prominent feature, duly noted on most any map of the region. The point was homesteaded in the 1890's and before that the Indians cherished it as a lakeside campsite while gathering camas bulbs in nearby meadows. When our family bought East Point in 1950, we found many broken remnants of homestead life, most of which have now rusted away, but the museum in Harrison gives you a good idea of what life must have been like here a century ago. Today our 120 acre estate is home to the Boathouse of course, the shop, and our two family cabins another quarter mile down the private road.
Weather
Summer highs normally range in the 70's and 80's, or sometimes the low 90's, always with very low humidity. When the sun goes down it cools off, so it's wise to bring a sweater.The lake warms up for comfortable swimming by July, but we swim in it from late June through the end of September.
Activities
The Boathouse is located just off the beach with the private dock and swim area within view and earshot. Fishing, sailing, windsurfing, waterskiing, and jetskiing are all popular pastimes on the water, but don't forget there's hiking and bird-watching too (at least one red-tailed hawk and bald eagle call East Point home). The dock is a great place to soak up the sun and have a snack after a nice swim, and the breakwater provides respite from the waves for younger swimmers. We've discovered that there is nothing like a lazy game of dominos on the dock with your beach towel and suntan lotion at hand.

When everyone has had all the lakeside fun they can stand for awhile, or you just need to pick up the jar of peanut butter that you forgot to bring, it's time for a trip to Harrison. Just six miles by car or boat, this little town is a good place to pick up a few groceries, rent a video, browse the antique stores, or embark on a bicycling adventure. Family tradition is to treat ourselves to ice cream cones and a sit in the park or a stroll to the little museum before mailing a few postcards and picking up a local paper to read back at the deck. If you're too tired to make dinner there's a cafe. (If you need to launch your boat there's a public boat launch in Harrison; East Point is just a few miles up the lake from there.)
Evenings on the Point
Evenings are the very best time to enjoy the deck, and what's simpler than cooking up a nice dinner on the outdoor grill? The sunsets and cloudwatching are often spectacular, and don't call it bedtime before you've had a look at the night sky, unimpeded by city lights. If you take a little time you'll probably see a shooting star. Don't worry, back in bed you'll fall asleep quickly to the sound of lapping waves on the beach.


Accommodations | Photographs | East Point


Regional Activities | Rates & Availability | Contact Info


Copyright and Disclaimer Notices